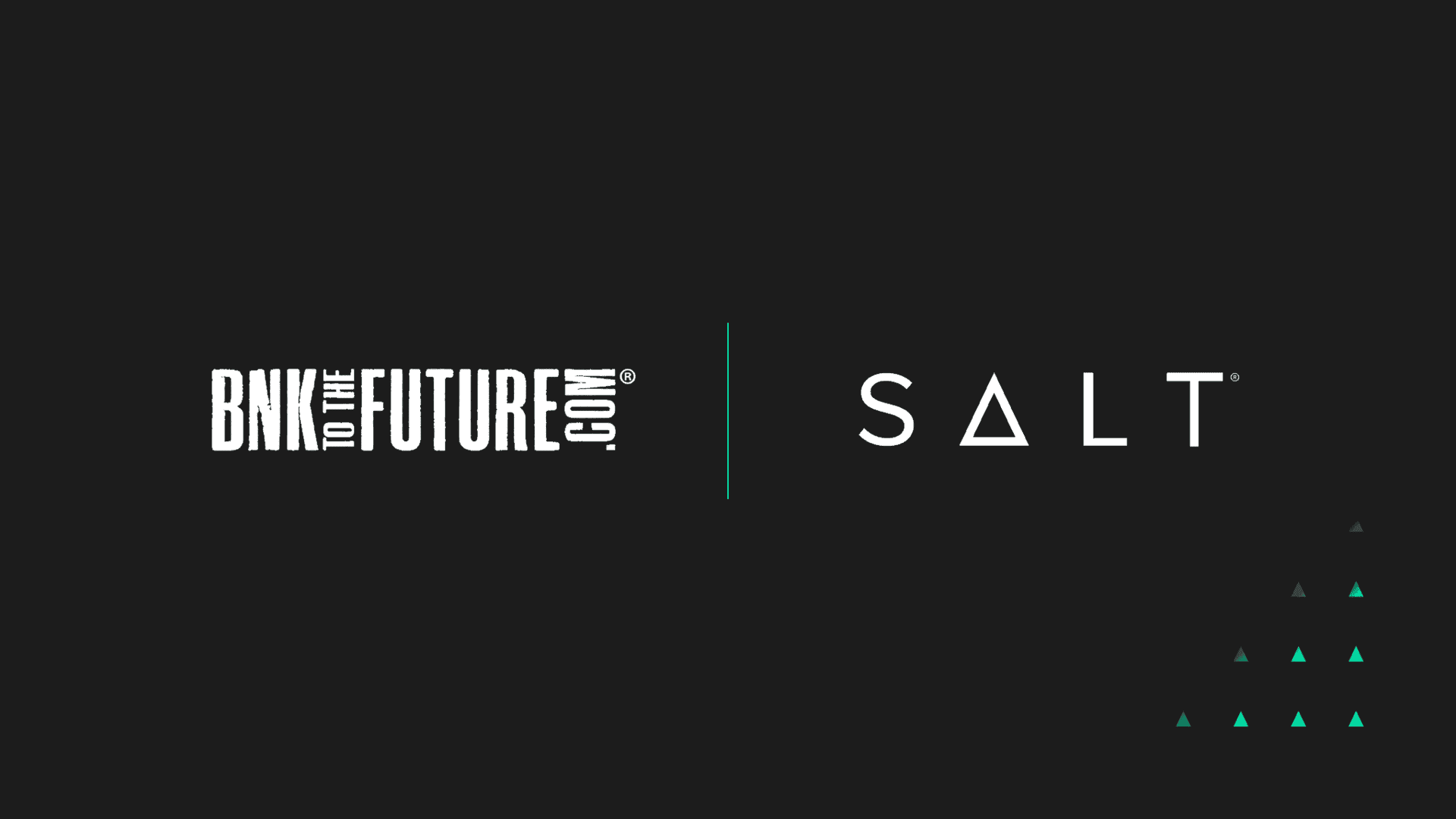 We're excited to announce a potential acquisition by Bnk To The Future
We are excited to share a recent announcement in connection with our strategic partner Bnk To The Future ("BF"). We are exploring a potential acquisition and want you to have the background. BF has entered into a letter of intent to acquire SALT, contingent upon signing definitive agreements and regulatory approval.
This potential union will combine SALT, the world's first crypto lending platform, with BF, the world's first Bitcoin and crypto securities business. Moving forward with this acquisition provides an opportunity to enhance our suite of products and advance our mission to preserve and grow your crypto wealth.
What this means for you & your loan:
No change to your loan terms
No change to the security of your deposits
No change to the service you have come to expect and appreciate
We want to assure you that there will be no changes to your loan as a result of this announcement. Read the full press release here.
To keep up to date, follow us on Twitter where we will post links for an upcoming shared Twitter Spaces and YouTube Live session with Bnk To The Future.
Please feel free to reach out to our loan support team with any questions you may have at loansupport at saltlending.com.