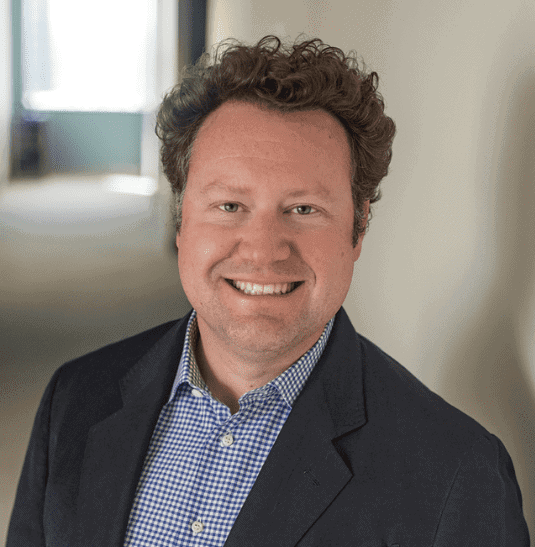 Getting to Know SALT's Interim President and CEO Bill Sinclair
As SALT approaches its upcoming announcement, this is a great time to get to know interim President and CEO Bill Sinclair. Bill brings more than 20 years of experience in software and technology development, and will apply that know how to SALT's future as a visionary fintech company with a strong focus on security and scalability.
Bill led technology strategies at fast-growing companies in the financial services, energy and Internet of things (IoT) industries. As CTO of Cartasite, an industrial IoT company, he enhanced and expanded the company's product development team. Prior, Bill led the growth and acquisition of MineralFile.
"I'm looking forward to building a bridge of continued innovation between traditional financial services and blockchain," Bill shared. "It's been a pleasure to work with such smart and dedicated people, and we're just getting started."
Bill has been a believer in the potential of blockchain technology for some time, and became very engaged with bitcoin in 2014. He first got into mining using an ASIC Miner he purchased on eBay. "I could only run it at night," Bill laughed. "It made a ton of noise. You couldn't even have a conversation in the same room with it."
His interests have not been exclusively focused on blockchain. Bill has a strong philanthropic core, having served as a board member of We Don't Waste, a food waste related charity organization founded in 2009. "I feel like the underbanked and food insecure have a lot in common, with both suffering from a lack of access to resources," said Sinclair. He also helped found the BroncosBus, a philanthropic endeavor which helped raise money for a number of local and national charities.
Bill is a native of Colorado and lives in the Denver area with his family and their three-legged St. Bernard, Molly (who lost one of her legs to a rare cancer). "I inherited her through marriage and was allergic to big hairy dogs, but she was determined to rid me of my allergy by sleeping on my head nightly. Turns out I'm not allergic to her anymore!"
SALT is proud to have Bill serving as Interim President and CEO, and looks forward to sharing more insights about those leading the charge of disruption.