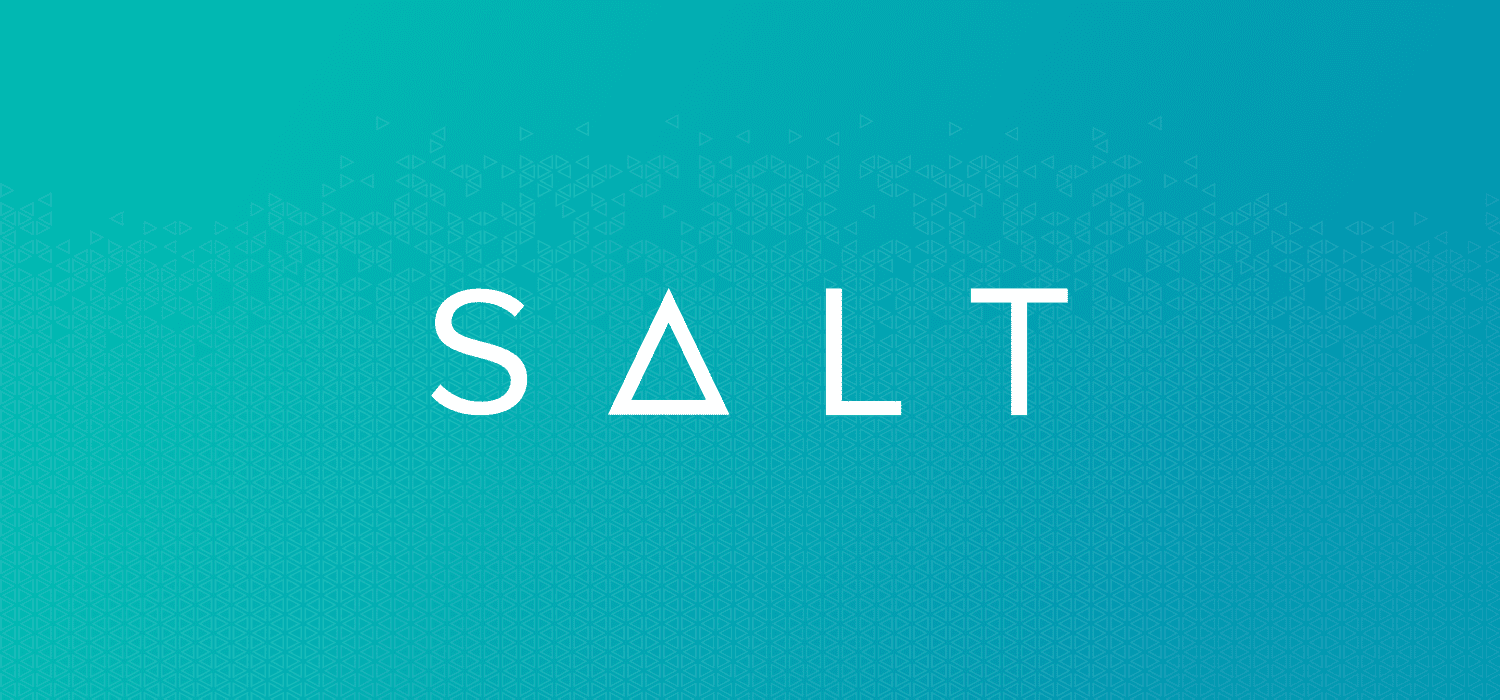 SALT CEO Bill Sinclair responds to Binance delisting
Published:
February 16, 2019
Binance announced yesterday that it delisted SALT Memberships from its asset exchange. Binance's announcement and action came as a surprise to SALT as we did not receive any information requests or opportunity to refute the inferences in Binance's announcement. SALT adamantly objects to Binance's announcement which provides the basis for which it delists a token but does not make any specific allegation against the list of companies, thus creating false negative implications.
Binance has not requested any information from SALT to enable Binance to make a decision relating to its now publicly listed criteria and acted irresponsibly in insinuating that any of the criteria is true of SALT.
SALT would like to take the opportunity to reaffirm our commitment to you, our products, and the blockchain industry. We sell SALT Membership units and offer refunds when they are purchased directly from us and not removed from our platform. This has been the preferred method of buying our Membership units since inception. A number of exchanges, including Binance, have made hundreds of thousands of dollars in fees by reselling our Membership units. SALT has never profited directly from any third party exchange activities. SALT Membership units have always been the primary vehicle for utility on our platform and we are committed to the expansion of this utility as our business grows. Today there are millions of SALT Membership units held on our platform by thousands of members.
SALT is a team of over 70 passionate, dedicated employees and professionals around the globe. We are proud to have the best customer support team in the business responding to phone, email and social media requests around the clock. Among our many employees is our talented and dedicated team of developers who have committed over 18,277,688 lines of code across dozens of software services in the year 2018 alone.
Additionally, SALT is continually enhancing its communication and today operates through a number of public channels including the following:
https://twitter.com/SALTlending
https://www.linkedin.com/company/saltfintech
https://blog.saltlending.com/
https://t.me/SALTlendingannouncements
SALT has not and does not engage in fraudulent or unethical activity nor have we suggested publicly, without evidence or context, that any other company has done so. Binance never responsibly contacted SALT regarding any due diligence inquiries.
SALT is committed to responsible business practices. We pride ourselves on engaging with our customers, partners, regulators, and the media when it comes to requests for information.
We are dedicated to advancing blockchain technology and to building a healthy and sustainable crypto ecosystem. Two of our co-founders serve as members and advisors to groups that share a similar goal. These include the Organisation for Economic Co-operation and Development (OECD) and the Colorado Council for the Advancement of Blockchain Technology, created by Governor Hickenlooper. Additionally, we are an active member of The Digital Chamber of Commerce and frequently sponsor events that drive awareness and adoption of blockchain technology globally such as the Asia Blockchain Week, North American Bitcoin Conference and ETHDenver.
At SALT, we define success not by the number of exchanges on which we are listed, but by our efforts to help shape this new economy. We remain focused on product development and driving awareness and adoption of blockchain technology. Our goal is to provide our customers with the products and services they need to participate in the blockchain space. One of our core values, integrity, is matched only by another of our core values, grit. We will continue to work tirelessly to deliver outstanding products and services, and will not be moved off that mark by anyone, for any reason.
Thank you for your continued support, as together we remain focused on building a successful software services and lending enterprise.
Bill Sinclair
Interim President & CEO and Chief Technology Officer
SALT