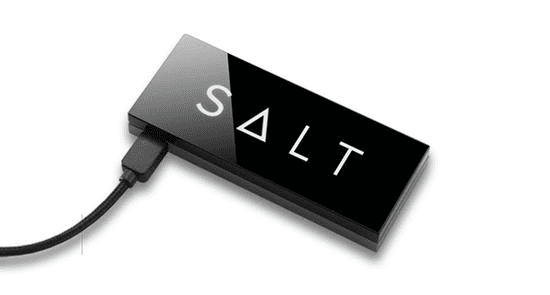 SALT is Now Natively Supported on KeepKey Hardware Wallets
SALT is a big fan of the KeepKey hardware wallet, and when we released our SALT-branded versions a couple of months ago, they sold out in minutes.
With a recent firmware update and the updated production client available on the Chrome store, KeepKey now natively supports SALT ERC-20 digital assets, which means that it's now even easier to send SALT onto your account, receive it from your account or exchange up to 30 other tokens or supported cryptocurrencies to purchase memberships with our blockchain-backed loan platform.
This integration should prove to be simpler for users, who may be using digital wallets that are less intuitive, this integration simplifies things for users of one of the world's leading cryptocurrency hardware wallets.
Ken Hodler, CTO of KeepKey said about this integration — "We couldn't be more excited about natively supporting thirty ERC-20 digital assets, including SALT, our first-ever white-label partner. Users can securely send and receive SALT Memberships directly on their SALT branded KeepKey. Any user not holding SALT can easily use our ShapeShift integration to convert their current digital assets into SALT. We are elated to have this partnership with SALT, an innovative and industry leading lending company."
We will be releasing additional information on Medium over the coming weeks, and if you want to stay up to date with all things SALT, our website offers the ability to contact the SALT Team directly for any questions or concerns. Also, you can engage with us via social media by following us on Twitter @SaltLending, visit our SALT Lending Facebook page, or subscribe to our YouTube channel. You can also join our decentralized community partners by participating in SALT's Telegram and Discord channels, as well as our main subreddit.