June Update from SALT
Published Date:
July 9, 2020
In case you're not a subscriber to our newsletter, we want to share some of our favorite highlights from June right here on our blog to help keep you up to date on all things SALT.
New Platform Feature
We've recently updated our platform to include a new feature that allows users to view all of their accounts in one place. If you have multiple accounts with SALT, you will be able to see this new feature after logging in and can navigate back to this display via the drop-down menu in the top left-hand corner. Please reach out to [email protected] with any questions.
How to Protect Yourself from Phishing and SIM Attacks
Did you know phishing & SIM swapping are two of the most common cyberattacks targeting crypto holders? Our blog post explains how you can protect against both types of attacks.
We Want to Hear From You!
We have recently added an option to our "What's New" feature that lets you share your feedback on our content. You can share your thoughts by rating our content and/or leaving a comment.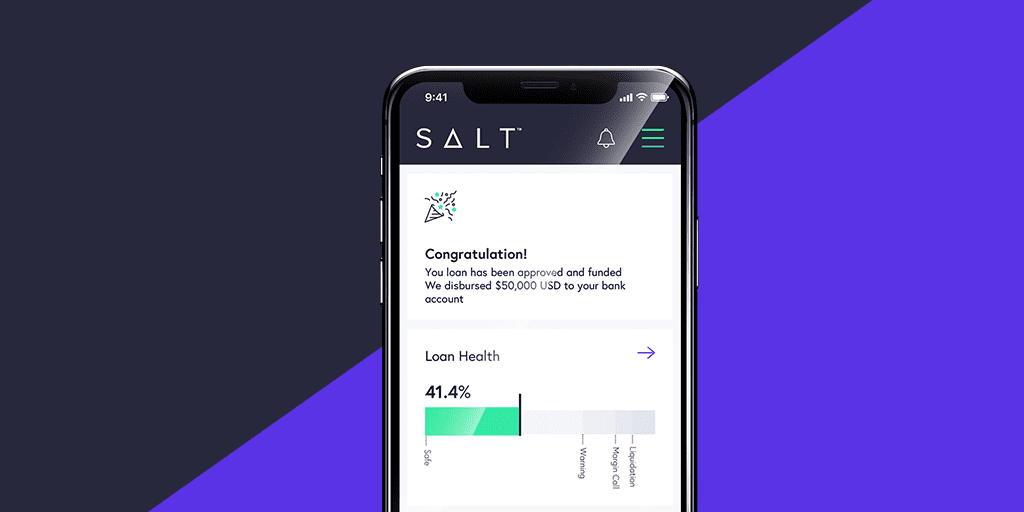 SALT, Wherever You Go
Monitor your loan-to-value ratio and loan collateral details on the go with the SALT mobile app.
Download on Google Play or the App Store
Black Lives Matter
At SALT, it is not lost on us, as a company nor as individuals, that Black Americans continue to fight for racial justice and many of the day-to-day freedoms a lot of us take for granted. We are committed to hearing, learning from, and supporting our Black customers & communities in this fight for a more inclusive world.
Want to stay up-to-date on all things SALT? Signup for our monthly newsletter here!
Questions about our products and offerings? Contact [email protected]